Bodmin Moor is the most south westerly upland area in Britain. It is internationally important for its rich and varied wildlife - especially the numerous birds that make this wild and varied place their home. The future of these birds depends on how we all care for this precious part of Cornwall.
To help provide accurate information the RSBP carried out a survey of breeding birds on Bodmin Moor. The RSBP believes that this information will give encouragement to all those who live and work on the moor to help them provide and look after the places these birds need to live and raise their young.
| | | |
| --- | --- | --- |
| Snipe | Wheatear | Skylark |
| | | |
| The snipe is a bird that nest and feeds in short grass on poorly drained fields, bogs and wetlands. 7 out of 10 breeding pairs have been lost in the past 15 years. As with the lapwing, this has largely been due to the expansion of Colliford Reservoir. There have been declines on other parts of the moor, but interestingly there are still many apparently good nesting places for snipe. The fact that these areas are not being used may be linked to the overall national decline of this most secretive of birds | One of about every 100 wheatear in Britain breeds on Bodmin Moor and their numbers have increased by a third over the past 15 years. Unlike stonechats and linnets, they seem to prefer the short grass produced by heavy grazing. to maintain good numbers of wheatear and birds such as stonechat, it will be necessary to maintain a rich mosaic of nesting and feeding places that combine areas of both long and short grass | To most people a walk over the moor is enriched by the song of this captivating songster. Overall, skylarks have slightly increased in numbers on Bodmin Moor. However, in one or two areas they decreased, especially where there are large numbers of cattle grazing the land in summer. Skylarks prefer tussocky grass in which to nest. where there are many cattle, the grass is grazed very short and is of little use to skylarks and other wildlife. Because they are declining rapidly throughout lowland Britain, it is crucial to look after the upland birds where declines are less |
| Reed Bunting | Curlew | Sedge Warbler |
| | | |
| While loss of Grazing on some valley mires has affected birds that like to nest in short grass, such as snipe and lapwing, it has benefited those birds that like longer grass such as the reed bunting. This is why this bird has increased by 32% since 1984. However, to benefit as many species of bird as possible there needs to be a balance. Around the valley mires this means providing differently managed areas for different species | Since the 1970's nearly 8 out of 10 breeding curlew have been lost in south west England. On Bodmin Moor half the population has been lost since 1984. the reasons for this are not clear, though in some parts of the moor the short grass produced by heavy grazing does not appear to suit the curlew. More research is urgently needed to understand the needs of these evocative birds of the open moor | Sedge warbler numbers on Bodmin Moor have doubled since 1984. this is all the more amazing since across the south west it is a species in decline. It is a bird of the valley mires that likes long grass and willow shrub. These birds journey all the way from Africa to breed on Bodmin Moor every spring. It is crucial that, during their short stay on the moor, conditions are right for them to continue to breed successfully |
| Grasshopper Warbler | Stonechat | Redstart |
| | | |
| More often heard than seen, the grasshopper warbler like the sedge warbler, is another bird that travels thousands of miles to make Bodmin Moor its home. Although it is in decline in many places, it is doing well here in the wet areas, with long grass and willow scrub that are much to its liking. It is important that these areas are maintained | Bodmin Moor is internationally important for stonechat. This delightful bird has increased on the moor at a time when they are decreasing elsewhere. it has benefited from fewer cattle being kept on certain parts of the open moor in summer. this is because fewer cattle mean less pressure on vegetation such as the patches of heather and gorse in which the stonechats feed and nest | There could be up to 100 pairs of redstart on Bodmin Moor, where they are often found in spring and summer nesting in trees and buildings around farmsteads. Their increase on the moor reflects a national increase over the past 30 years but their future, as with other birds, is dependant on our continued efforts to keep Bodmin moor a special place |
As well as being important for birds in Spring and Summer, Bodmin Moor also supports important numbers of birds in Autumn and Winter.
Golden plover are seen in large flocks on fields between October and March. Their numbers can reach a staggering 7,000 birds - a significant proportion of the British population. Often alongside the golden plover are flock of lapwing, enjoying the milder winters of the Cornish peninsula. Away from the fields , wintering snipe congregate around much smaller and scarcer jack snipe.
Species
Trend 1984 - 99
on Bodmin Moor
UK trend since 1970
Important Areas
Sedge Warbler
+ + +
-
Mires, Colliford Reservoir (east), Upper Fowey Valley, Dewey Marsh, Shallow Water Common
Linnet
+ +
-
Areas of dry heath and scrub
Redstart
+ +
+
Western edge of Moor
Wheatear
National importance
+
.
Areas with short grass, abundant rock clitter and dry stone walls
Grasshopper Warbler
+
- -
Mires, Colliford Reservoir (east), Upper Fowey Valley, Dewey Marsh
Reed Bunting
+
- -
Mires, Colliford Reservoir (east), Upper Fowey Valley, Manor River
Skylark
+
- -
Areas with moderate grazing and little scrub
Meadow Pipit
+
-
Areas of lightly grazed moorland habitats with little scrub
Stonechat
International importance
+
.
East Moor, Twelve Men's Tor
Whinchat
-
.
DeLank Valley, Shallow Water Common, Colliford Reservoir (east), Upper Fowey Valley and Witheybrook Valley
Curlew
-
-
Southern Moor, east to Upper Fowey Valley
Trends of these species on the moor are in line with UK decline: lapwing and snipe are of particular concern as they have specialised habitat requirements and are vulnerable to habitat change
Lapwing
- -
- -
Mire areas at Emblance Downs (east), Casehill Downs (north), Cardinham Moor (north)
Snipe
- -
- -
Crowdy Marsh, Sprey Moor (west), Manor Common mire, mires at Cardinham Moor/Little Care Hill, Newtons Down mire, Roughtor Marsh
Cuckoo
- -
-
Areas supporting meadow pipits
Tree Pipit
- -
- -
Hawkstor Downs
+ + + Increase of over 100% + + Increase of over 50% + Increase of up to 50%
- Decline of up to 50% - - Decline of over 50%
Comparison of Bodmin Moor and UK trends highlights the importance of the Moor for species such as sedge warbler, grasshopper warbler, reed bunting, skylark and linner
Birds add immeasurably to the quality of life of people living and working on Bodmin moor. The RSPB believes that, if the needs of birds and people are balanced properly, all concerned will benefit. It is vital therefore that landowners, local communities and conservationist work together to solve the problems and develop opportunities to make the most of this precious place for birds, for people, for ever
Many thanks to the RSPB for all of the information and images on this page
The RSPB works for a healthy environment rich in birds and wildlife
It depends on the generosity of others to make a difference
If you would like further information on the birds of Bodmin Moor,
please contact the RSPB South West England Regional Office at: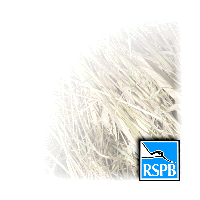 RSPB
Keble house
Southernhay Gardens
Exeter
Devon
EX1 1NT
01392 432691
www.rsbp.org.uk
registered charity no. 207076
Wildlife
Butterflies on Bodmin Moor

Pictures of local butterflies and the times of year they can be seen.

~

Birds of the River Camel

Instructive and informative site about the bird life in the area covered from Constantine Bay to Port Isaac and the River Camel from Padstow - Wadebridge - Bodmin - Camelford
The Moors
The History of the Moors

A brief outline of the history of Bodmin Moor from the Stone Age to present day

~

The landscape and features

Indepth information about the landscape and the factors that have had shaped it, including a map of the key features

~

The Lords of the Manor

All of Bodmin Moor is privately owned and the landowners are known as the 'Lords of the Manor'. Here is a detailed look into the history and their rights.

~

Common Rights

A detailed look at the history of the Rights of Common which have their roots in medieval times

~

The Parishes & Villages

Histories, pictures and village pages for all the parishes on Bodmin Moor.

~

The Rivers of Bodmin Moor

with its extensive areas of peat bog and clear feeder streams, Bodmin Moor is the source of many of the county's principal rivers, the Fowey, Camel and De Lank, as well as the Ottery, Inny and Lynher which flow into the Tamar